The Queen's Platinum Jubilee at RWYC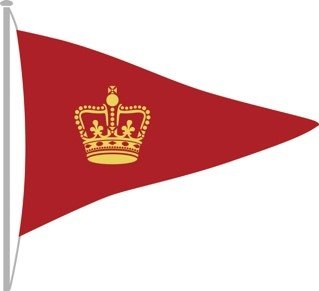 We have an extensive weekend of activity over the Jubilee weekend planned, looking to celebrate in style and provide members and guests lots of fun and enjoyment in a fantastic location.
Programme
Wednesday 1st June
6.30pm
RNLI Wine & Savoury Evening, tickets £6, further information is available on the Club website.
8.00pm
Whether attending the earlier RNLI event or not, there is a two course Hatch Super being served in the dining room for only £12.00 each.
Thursday 2nd June
Afternoon club racing for all classes as per Club programme, so start the long weekend on the water, a large turnout is expected so there will be lots of crack on and off the water.
From 7.00pm a two course Carvery Dinner, £13.50 each, will be served, a plate full of delights with all the trimmings, followed by a classic pudding to top you up.
Friday 3rd June
Afternoon Sprint Races for all classes, something a little different and lots of fun for all sailors. This will be followed in the bar with the days prize giving. 11.30am for race briefing you need to be there, early afternoon start dependant on wind conditions.
7.30pm
A Buffet of salads, carved meats, pork pies, salmon and all the usual trimmings will be served, followed by a selection of cheeses and fruit salad. A good deal at £15.00 each.
Live Music night follows the buffet, we have been fortunate to secure a great band, 20th Century Foxes. For only £5 each to can listen to great music and even burn off some energy on the dance floor. Tickets on the door or included in the VIP package.
Saturday 4th June
RNLI Regatta followed by the prize giving in the bar. All details on the Club website.
6.00pm
Early doors BBQ, lots of the usual delights, hopefully served outdoors. £12 each.
8.00pm
Platinum Party at the Palace, the show, piped live into the club, has some of the best bands in the World playing, feel like you are there with atmospheric sound entertaining those that just want to watch or get up and dance. Free
Sunday 5th June
A full racing programme as in the Club programme, followed by afternoon tea served down stairs, £3.50 each.
It is likely to be a very busy weekend and numbers are limited, so if you wish to attend any event please book your preferences with Zoe, [email protected], please also state if you have any particular dietary requirements, which Zoe will endeavour to accommodate.
VIP Tickets
To keep it simple you can also just buy a heavily discounted ticket for all events (excluding the RNLI Wine and Savoury and RNLI Regatta entry) for only £52 each. These VIP tickets will ensure you are free to participate and enjoy without having to scrat around for tickets and remember what you did and did not book, again please book your VIP tickets with Zoe, [email protected].
Each VIP ticket will have a unique number and on the Saturday evening a draw will reveal who is the lucky winner of a celebration prize.
Let's make it an extended weekend to remember.